About Greg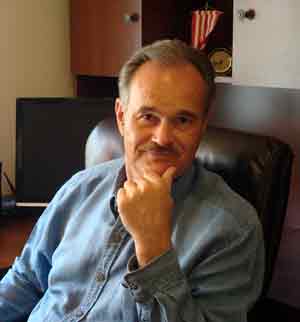 Greg Larson is a writer, teacher, and speaker who is on a mission to help people and organizations build communication bridges—bridges especially needed today when the technologies that help people communicate more readily also tend to widen the gap of real understanding.
Greg's bridge-building campaign begins in the business world, where speed-first communications actually pile up costs to organizations in wasted time, errors, and shallow-to-meaningless relationships.
Besides consulting and training with corporations on today's communication challgenges, Greg also teaches Business Communications at Neumont University and Salt Lake Community College.
He received a BSJ from Northwestern University and MAT from National-Louis University.
After raising a family in the suburbs of Chicago, Greg and his wife now live in Bountiful, Utah.
For more information, get in touch with us at the Contact Greg page of this site.
Greg Larson Communications • All Rights Reserved • © 2010