Writing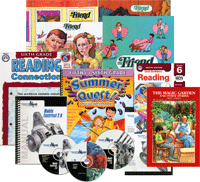 Complex issues? Greg's unique writing gift is to make deep and complex issues easy to understand and apply.
Whether writing to adult learners, kids, or top level executives, Greg's writing communicates clearly and engagingly to the reader.
Through years of writing experience (and millions of words!) Greg developed and honed writing skills that take subject matter from:
complex to understandable
dry to entertaining
abstract to meaningful
obtuse to accessible
flat to memorable
If you have a writing project that needs special attention, contact Greg about the possibility of working with you on it.
"Greg represents one of the finest ensembling of talents I have ever encountered during my long career in publishing and advertising… You could search and search and find few who could equal Greg in creativity, productivity, and in communication skills."
Frank J. Shaffer,
former Vice President, World Book Encyclopedia
Home l Writing l Speaking l Workshops l Consulting l About Greg l Contact Greg
Greg Larson Communications • All Rights Reserved • © 2010