"You must write for children the same way you write for adults, only better."
Maxim Gorky
Fiction & Writing for Kids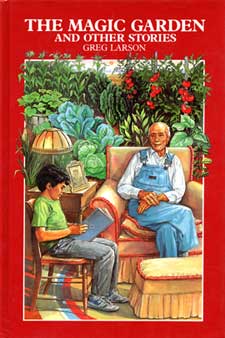 "Seeds or weeds. Every day you choose what you plant in your magic garden." Those are the words 102-year-old Old Nono tells his great-grandson, Nicky, in The Magic Garden.
Though he hasn't seen quite as many years of experience as Old Nono, that's the same sentiment that inspired Greg to write for kids. And it was his own young children who motivated him to write for young readers.
"Good writing for kids—making it both fun and meaningful—is as tough as any writing, " Greg says.
Samples of Published Work
Greg has written numerous stories and articles for kids. You can read samples of his writing for kids at the links given below. The stories were written for middle-grade readers (ages 8-12) and the articles (with reading comprehension exercises) were written for sixth-grade readers. (Note: each sample is a pdf version that opens in a new window.)
Short stories:*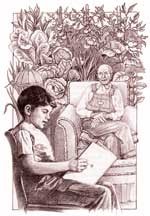 The Magic Garden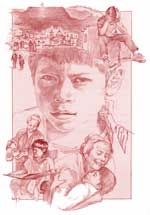 The Sarape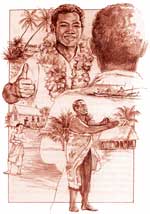 Sama the Thumb
Articles:**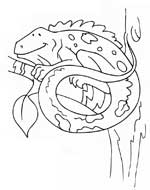 Tuataras—Living Fossils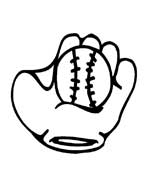 Handicap? What Handicap?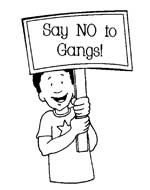 Norvell Speaks Out Against Gangs


"A book worth reading only in childhood is not worth reading even then."
C.S. Lewis
* These stories were originally published in "The Friend" magazine and later republished by Deseret Book in The Magic Garden and other Stories.
**These articles were originally published in Sixth Grade Sill Builders™ Reading by Rainbow Bridge Publishing, now part of Carson-Dellosa Publishing.
Home l Writing l Speaking l Workshops l Consulting l About Greg l Contact Greg

Greg Larson Communications • All Rights Reserved • © 2010